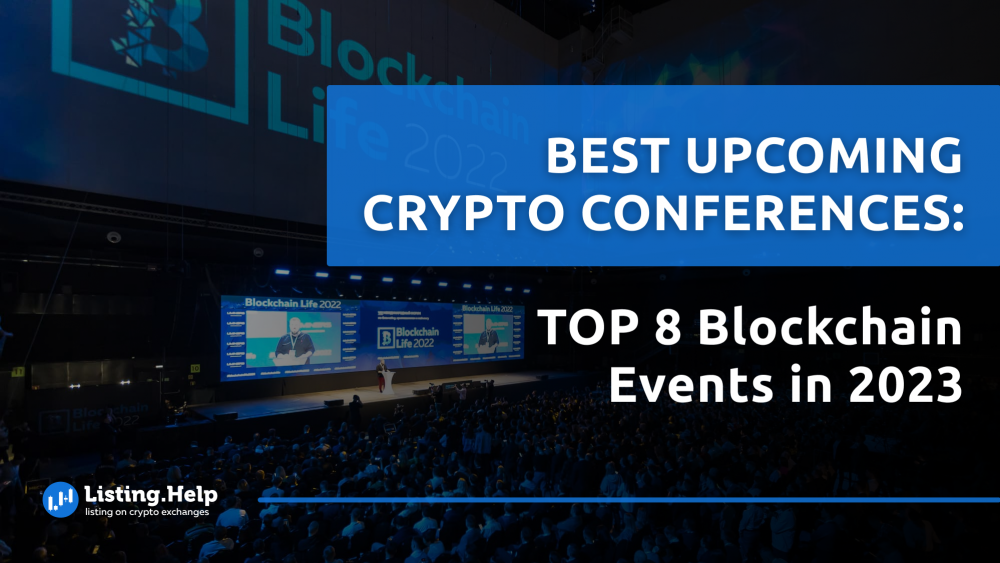 July 20, 2023
Best Upcoming Crypto Conferences: Top 8 Blockchain Events in 2023
Diving into the sphere of cryptocurrency, the calendar of 2023 is chock-full of a host of crypto conferences, appealing to a myriad of interests and proficiency levels. An impressive array of events span across various regions globally, offering opportunities to partake in a diverse spectrum of activities.
From local meetups to sprawling international crypto symposiums, the upcoming schedule promises avenues for knowledge dissemination, networking with cryptocurrency enthusiasts, participating in enlightening discussions on cutting-edge crypto innovations, and identifying potential entrepreneurial ventures within the crypto realm.
For crypto novices taking their initial steps or seasoned veterans aiming for an insight refresher, it would be highly beneficial to earmark the leading crypto conferences of 2023 in your agenda. These platforms offer not only the most up-to-date information and industry insights but also foster communities that are invaluable for both professional development and trend anticipation. Don't miss out on these curated opportunities to immerse yourself in the fast-paced, rapidly evolving world of cryptocurrency.
Please note that the sequence of this list is not significant. The conferences are presented in a random order.
1. Blockchain Life 2023
Date: October 24-25
Location: Dubai, UAE
Official Site:https://blockchain-life.com/asia/en/
Influential figures such as heads of global funds, government officials, investors, business owners and promising startups come together in Dubai to shape the future of cryptocurrencies and Web3 at the 11th International Blockchain Life Forum on October 24-25 in Dubai, Festival Arena.
Buy your ticket now at the presale price: blockchain-life.com/asia/en/
The event remains as a meeting point for Crypto Whales, attracting over 7,000 visitors from 120 countries.
Attendees can look forward to informative sessions led by leaders in the crypto industry, innovative expo featuring 100 companies and amazing networking with key decision makers.
Read the continuation of this article in our article on CoinMarketCap…