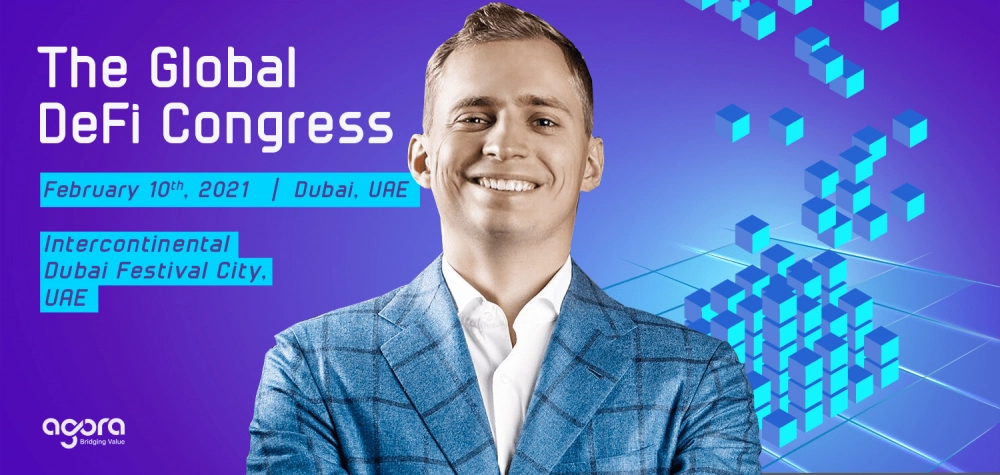 February 5, 2021
Meet Sergei Khitrov at The Global DeFi Congress on February 10th in Dubai
The Global DeFi Congress will take place on February 10th 2021 in Dubai and our CEO Sergei Khitrov will have a special speech about Yield Farming in DeFi.
The event is a one-day congress comprised of collaborative strategic discussions on how to best build the open financial system. The congress is a bridge that will bring together investors, regulators, solution providers and subject matter experts to discuss, debate and challenge the existing financial system and propose ideas and opportunities on how to challenge and improve our financial system through DeFi.
The event will be centered on 4 topics:
· Who owns the bridge? The builders of DeFi Platform
· Who regulates the bridge? Regulators and Governance around DeFi
· Who crosses the bridge? End users of DeFi Products
· Who finances the bridge? Investment opportunities and challenges in DeFi
The congress will also focus on raising funds for DeFi projects. The main focus of the event is a series of one on one meetings between DeFi projects looking to raise funds and pre-qualified investors looking to invest into DeFi.
For participation apply here: https://platform.agoragroup.ae/apply/21/global_defi_congress