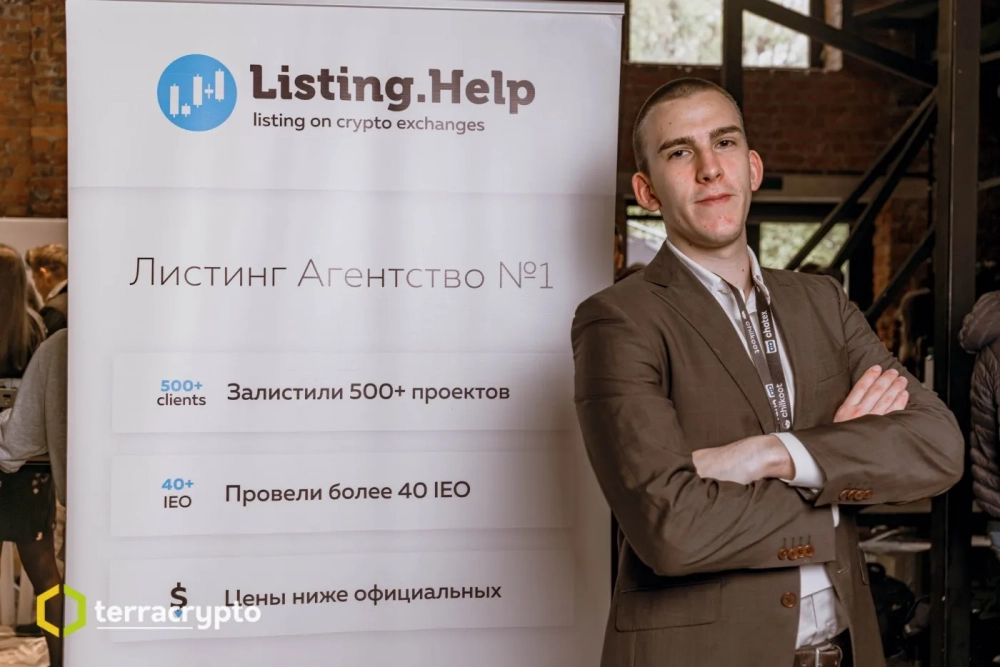 November 1, 2021
Mining, Business, and DeFi: Listing.Help at TerraСrypto 3.0
Our team tries to be as open as possible and attend as many cryptocurrency events as possible. Perhaps one of the best events this year was the Terracrypto 3.0 cryptocurrency forum.
This year's TerraCrypto 3.0 forum was held on September 23 in Moscow. It was dedicated to current blockchain issues, the current state of the industry, and its development prospects.
The TerraCrypto Forum's agenda was on new trends in the crypto-industry: the new financial instruments DeFi and NFT. More than 370 attendees of the crypto community discussed the impact of cryptocurrencies on the global economy in a pandemic, regulatory issues, GameFi, the reasons and outcomes of the ban of mining in China, the adoption of digital assets in Russia.
Our team participated in a whole range of activities at the forum: a speech by our founder and CEO Sergey Khitrov, work at the booth, and networking.
Thanks to such events, our team understands that offline events remain indispensable. The online format is still unable to replace the emotion and density of a live forum.
Later this year we will surely go to new events in Europe and Dubai, and we will be glad to meet offline again. At the same time, we're already planning trips to significant events in the cryptocurrency industry next year.