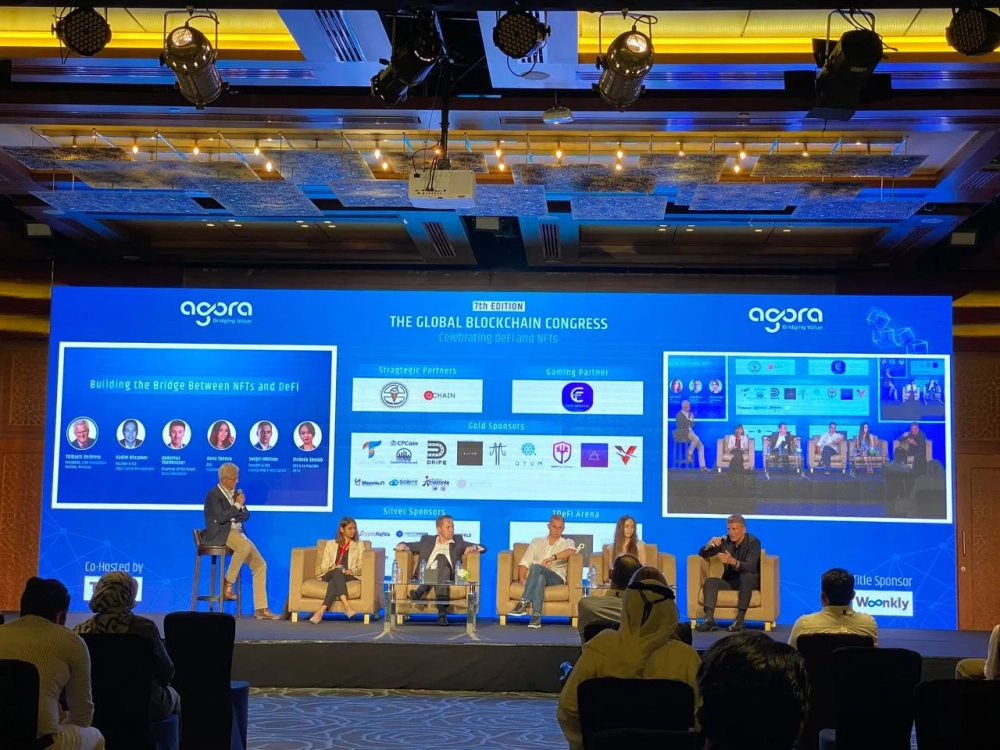 July 22, 2021
Sergei Khitrov at the 7th Global Blockchain Congress by Agora Group in Dubai
The 7th edition of the world-renowned flagship Global Blockchain Congress by Agora Group took place on June 21st & 22nd 2021 in Dubai. Our founder and CEO, Sergei Khitrov, took part in the panel discussion "Building the bridge between NFT and DeFi". He shared his modern views on the recent trends in the DeFi industry and NFT space.
The first six editions of the Global Blockchain congress were a tremendous success and we were able to host more than 500 investors and more than 140 blockchain startups and were able to raise millions in funds for our participating projects.
This is not a conference nor an exhibition. This is an exclusive, closed-door, congress between investors and hand-picked Blockchain & DeFi projects looking to raise funds. It is the only event of its kind and it will bring together qualified investors (VCs, Private Equity Firms, Family Offices, Crypto Funds and High Networth Individuals) with Blockchain & DeFi startups looking to raise funds.