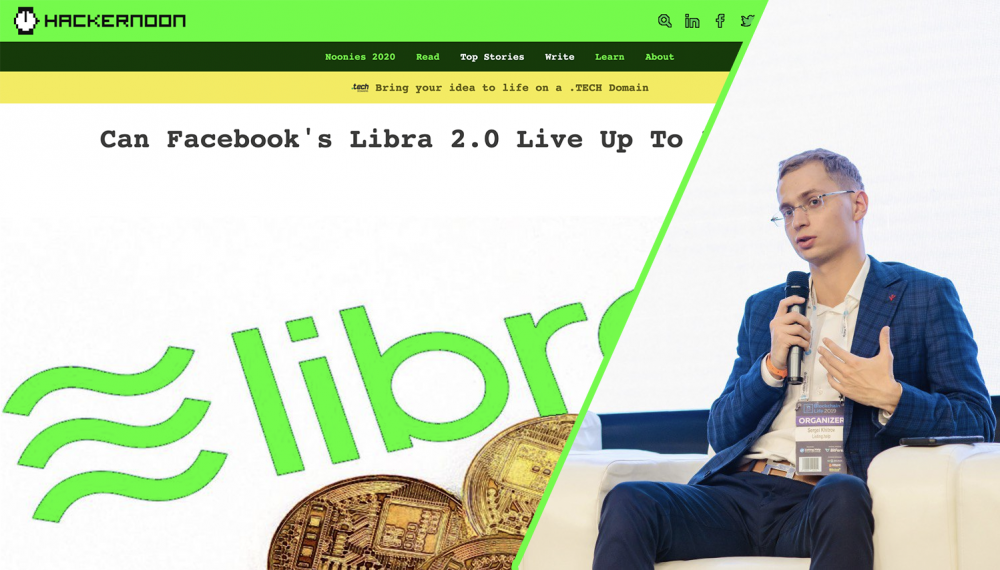 August 26, 2020
Can Facebook's Libra 2.0 Live Up To Its Promise?
Our Founder and CEO, Sergei Khitrov, shared his opinion about Facebook's Libra 2.0.
When Facebook first introduced the concept of Libra, their first digital currency, it looked promising. They designed the currency to become global and utilized a digital ledger, or blockchain technology, just like any other cryptocurrency. However, according to Facebook's David Marcus, the executive who is leading its blockchain initiative, previously testified to the United States Congress that Libra's intent is to become more of a traditional currency rather than cryptocurrency.
The remaining Libra Association presented changes into their original plan. Calling it Libra 2.0, the founders are now seeking to appease the United States government. The new Libra is apparently doing exactly what the United States government wanted. It is bringing in regulations, making it more centralized, and adding other features to make it more friendly with the traditional monetary system. The intentions of Facebook, Calibra and all the combined members of the Libra Association are crystal clear: they will not give up their idea of digital currency.
"Nowadays, many people still have doubts about the future of the world of cryptocurrencies. When such assets as digital Euro and digital Dollar will occur, all doubts will disappear. It will also make a great inflow capital on the market, and we know how bitcoin price reacts to such things.
The project will also compete with the Chinese Digital Currency Electronic Payment (DCEP), and I think this is very good for the market. It will accelerate the development of the entire industry and bring even better technology." – Sergei said.
Stay tuned!