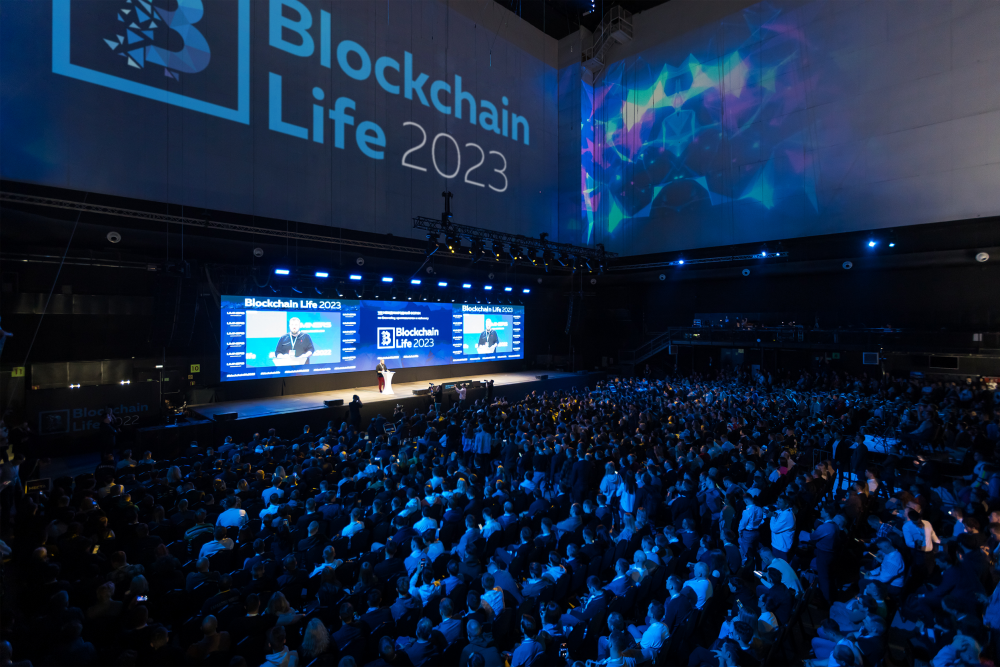 August 11, 2023
Crypto Whales Meeting point – Explore Blockchain Life 2023 in Dubai
On October 24-25, over 7,000 attendees from 120 countries will gather at the Legendary Blockchain Life Forum to get powered for the upcoming bullrun.
Explore the agenda and buy a ticket: https://blockchain-life.com/asia/en/
Known as Crypto Whales Meeting point, the event attracts a wide range of crypto leaders, creating an ideal innovative space for networking and exchanging insider information. Such figures as Justin Sun (Tron), Xinxi Wang (Litecoin Foundation), Alexander Chehade (Binance) and more than 60 top world speakers will perform from the main stage.
To boost networking experience, the Blockchain Life 2023 team has designed several innovative formats.
– Networking 2.0 platform, which received great acclaim at the previous event held in February.
The platform's smart filters are particularly useful for connecting with the right professionals among the 7,000 attendees – whether you are a fund representative or a blockchain developer.
– Speed Networking Area, which allows participants to have a huge amount of meetings in a short time.
– The hallmark of the event is the Grand AfterParty, well known even outside the community.
The memorable conclusion of the forum will bring together 1200 crypto leaders in the famous Sky 2.0 club in the all-inclusive format.
Become a part of the most advanced community of crypto market drivers:https://blockchain-life.com/asia/en/