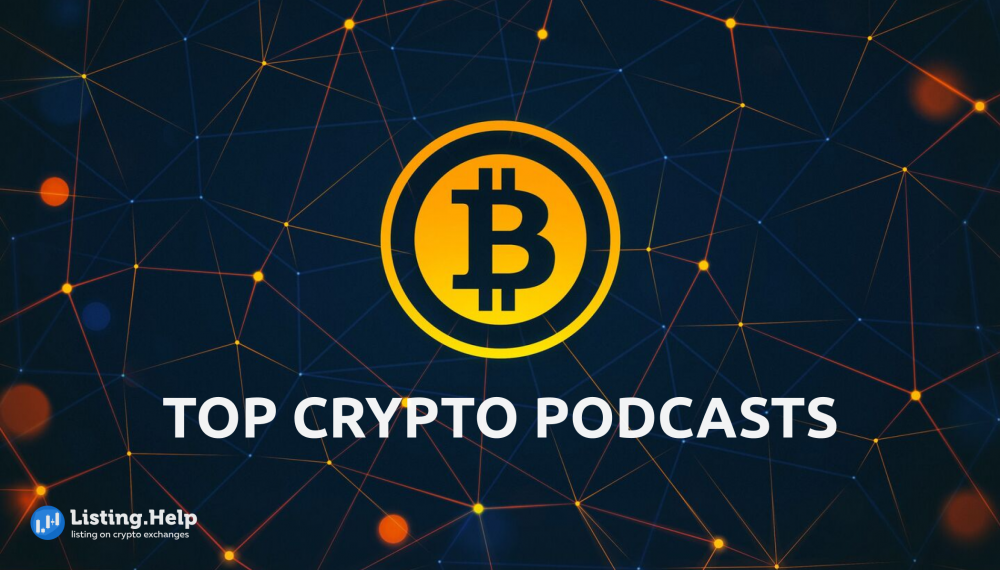 July 28, 2023
Explore Blockchain with the Best Crypto Podcasts – Top 13 of 2023
Podcasts on cryptocurrency serve as an ideal platform for digital currency investors, aficionados, and traders seeking to delve deeper into this thriving sector, gather expert advice, and stay abreast of the most recent crypto trends. The top-notch crypto podcasts offer the added advantage of linking you with fellow crypto-enthusiasts, enabling you to expand your community and discover avenues for potential growth.
List of the Top 13 Cryptocurrency Podcasts
In today's crypto world, there is a vast assortment of podcasts that cater to various needs. Hence, finding the best podcast on blockchain and cryptocurrency can prove to be a tough task. We've handpicked a collection of the most noteworthy cryptocurrency podcasts to suit every taste, from beginners making their first foray into the realm of digital currency investment to seasoned crypto investors and traders who are keen on enhancing their knowledge of the cryptocurrency landscape.
1. Unchained Podcast
Helmed by Laura Shin, Unchained is the go-to podcast for those seeking to deepen their understanding of blockchain technology and digital currency. This podcast brings listeners face-to-face with the industry's thought leaders, granting a unique insight into prevailing events, trending themes, and hot topics. From disentangling decentralized finance to simplifying smart contracts, Unchained provides a thorough overview of the ongoing dynamics in the crypto world.
Notably, Unchained doesn't shy away from grappling with the most challenging subjects in the sector, such as the Internet of Things, cybersecurity, and the prospective trajectory of blockchain technology. With two new episodes released every week, there's a rich array of content available for your consumption…
Read the continuation of this article in our article on CoinMarketCap…