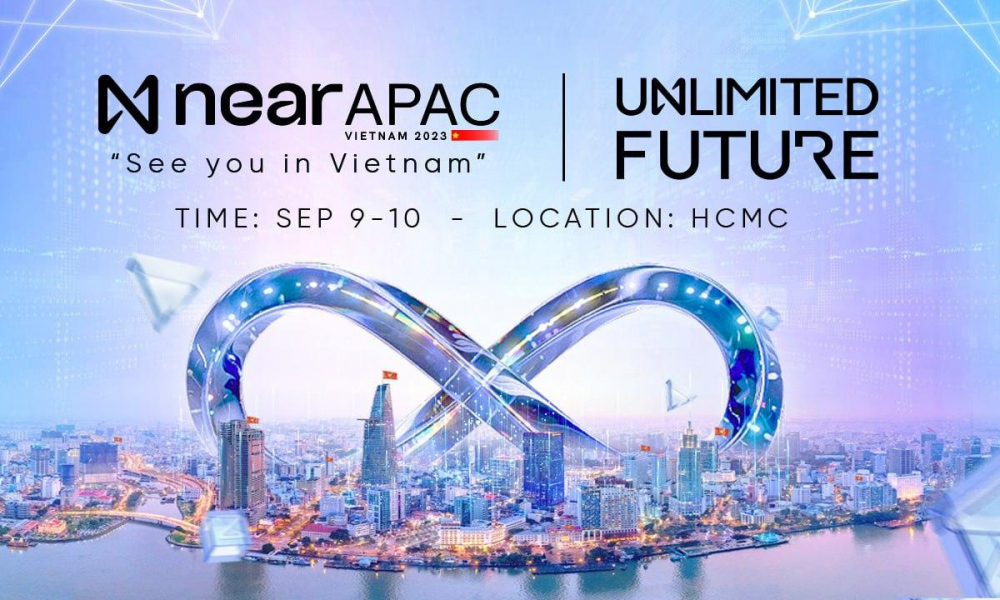 August 31, 2023
Unlimited Future – Official Near event in Vietnam
NEAR APAC is set to become one of Vietnam's largest blockchain/crypto conferences. The main conference is scheduled for September 9th to 10th, 2023, in Ho Chi Minh City, Vietnam at Thiskyhall Sala Convention Center.
The theme of the event will be "Unlimited Future" which will focus on the latest advancements in blockchain technology and multi-chain decentralized applications within the APAC region. Leading to the main conference will be a series of events including developer boot camps, workshops, seminars, and uni-tour across many top IT universities. Moreover, the main conference will offer a variety of engaging activities that go beyond traditional panel discussions, keynote presentations, and booth exhibitions. Participants can explore the VR playground, connect at the Web3 Dating zone designed for startups and VCs, experience a cutting-edge technology show, and immerse themselves in thrilling NFT and gaming activities.
With the event coming up very soon, we are anticipating the attendance of over 8,000 participants, including 100+ global blockchain leaders as speakers, 1,000+ developers, students from 10+ universities, 300+ projects and startups, and representatives from 100+ enterprises. Ultimately, the conference aims to provide a dynamic and interactive environment, fostering networking, collaboration, and the exploration of emerging technologies.
Date: September 9-10, 2023
Location: Ho Chi Minh City, Vietnam
Official Site: https://nearapac.org